Willard Insurance Agency, Inc. is a family owned and operated independent insurance agency located in Rocky Mount, Virginia. We offer a variety of products from a variety of carriers. Our goal is to fin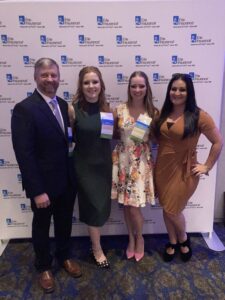 d you the best coverage for the best price. Currently, the agency serves the insurance needs of over 3,500 individuals, families, and businesses throughout Virginia and North Carolina.
We represent over 10 companies including, but not limited to: Erie Insurance, Travelers, Mercury, Augusta Mutual Insurance Company, Grayson Carroll Wythe, Progressive, Hagerty, American Collectors, and AIC. Our product offerings include, but are not limited to: Personal Auto, Homeowners, Renters Insurance, Umbrella Policies, Business Auto, General Liability, Workers Compensation, Boat, Motorcycle, Life, and Business Catastrophe Policies.
Willard Insurance Agency, Inc. was formed August 1st, 2001 by Larry Willard, with the support of his wife, Pam Willard. Larry started the business out of the spare room in their home. Through much hard work and dedication, Larry moved the business location to Rocky Mount. In fact, the business remains in that same building.
The Willard Insurance team consists of several employees, including Larry's wife and their two daughters, Jessi and Kimberlie. Our job is to be your insurance advisors. We are constantly striving to maintain a high standard of excellence in all that we do as we attempt to establish a relationship of mutual trust with our clients.
Willard Insurance Agency has received a variety of awards and recognitions from different carriers and organizations. In 2019 Larry Willard received the "Giving Network Award" from Erie Insurance. This award recognizes agents who demonstrate a sincere, genuine, and long-term commitment to community involvement through fundraising, service, and donations to community events. The agent who receives this award represents kindness, care, and a giving heart. Not only does this agent and their agency engage with the community, but they also encourage others to participate in community events too. Erie makes a donation to a 501(c)3 organization of the agents choosing. Larry chose to have the donation made to Stepping Stone Mission located in Rocky Mount, Virginia.
For more information about our agency, check out our About Us Page.