At Willard Insurance Agency, Inc., our professional staff is committed to providing the highest quality insurance products at the best possible price. We are constantly striving to maintain a high standard of excellence in all that we do as we attempt to establish a relationship of mutual trust with our clients.
Currently, the agency serves the insurance needs of over 3,500 individuals, families, and businesses throughout Virginia
Let us prove to you our commitment to provide "as near perfect protection, as near perfect service, as is humanly possible, and to do so at the lowest possible cost." Willard Insurance Agency, Inc. is prepared to provide you with a no-cost, no-obligation review.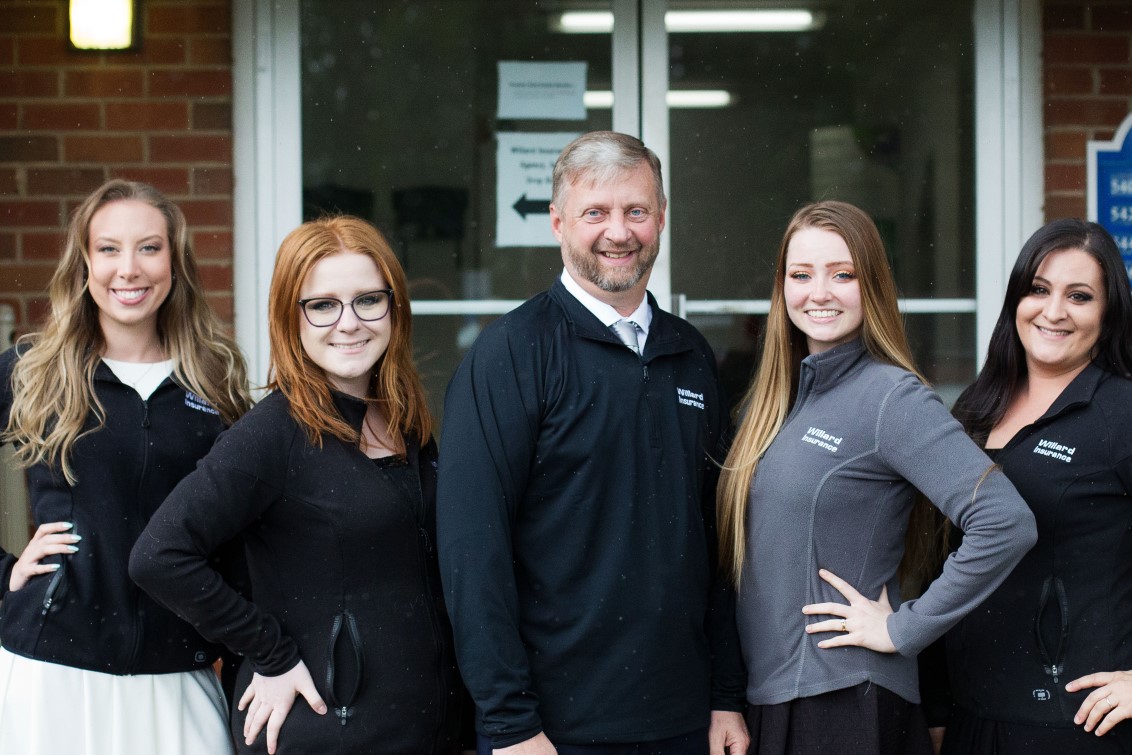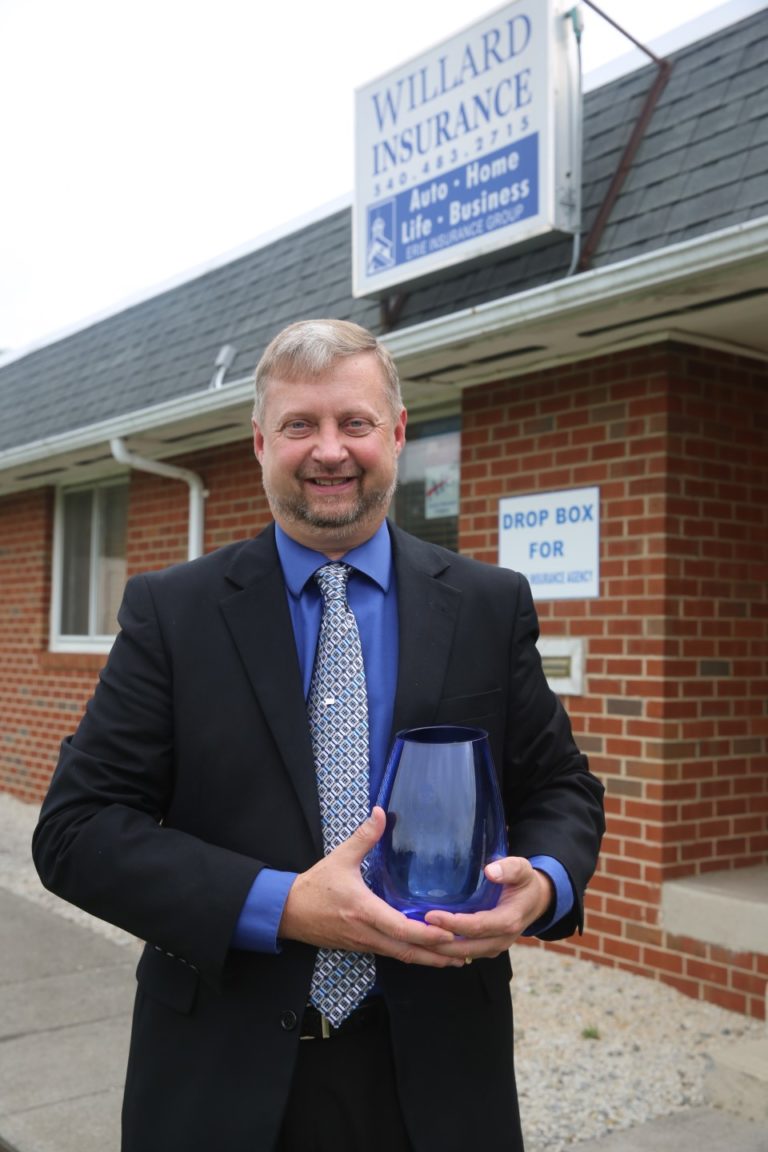 Erie Insurance presented the F.W. Hirt Quality Agent Award to Larry Willard of Willard Insurance Agency in October of 2020. This award requires a committee of district sales managers, branch managers, regional vice presidents, underwriters, and top management to select the award candidates, and Erie's president makes the final decision on who receives the award. The agent who receives this award must rise to extraordinarily high standards not only in business, but in their ability to communicate and build relationships with others. This agent consistently has a positive attitude, strives to be the best he/she can be, and always puts customer needs as a priority. This is the most prestigious award presented from Erie Insurance, and very few agencies have the honor of receiving it. When Larry received the award, he said: "We are humbled and honored to receive the F.W. Hirt Quality Agent Award from Erie Insurance. Erie Insurance has been a great partner for over 19 years, and I look forward to a continued relationship with them."
Erie Insurance presented Larry Willard of Willard Insurance Agency with The Giving Network Agency of the Year Award in 2019. This award recognizes agents who demonstrate a sincere, genuine, and long-term commitment to community involvement through fundraising, service, and donations to community events. The agent who receives this award represents kindness, care, and a giving heart. Not only does this agent and their agency engage with the community, but they also encourage others to participate in community events too. Only one agency from each branch is presented this award each year. In honor of their extraordinary involvement with the community, Erie makes a $2500 charitable donation to a 501(c)3 non-profit organization of the winner's choice. Larry chose to donate to this check to Stepping Stone Mission, a local soup kitchen in Rocky Mount, VA. Larry loves supporting his local community and stated: "What an honor it is to give to the community that gives so much back to its citizens and helps people each day. We look forward to continuing our relationships within the community."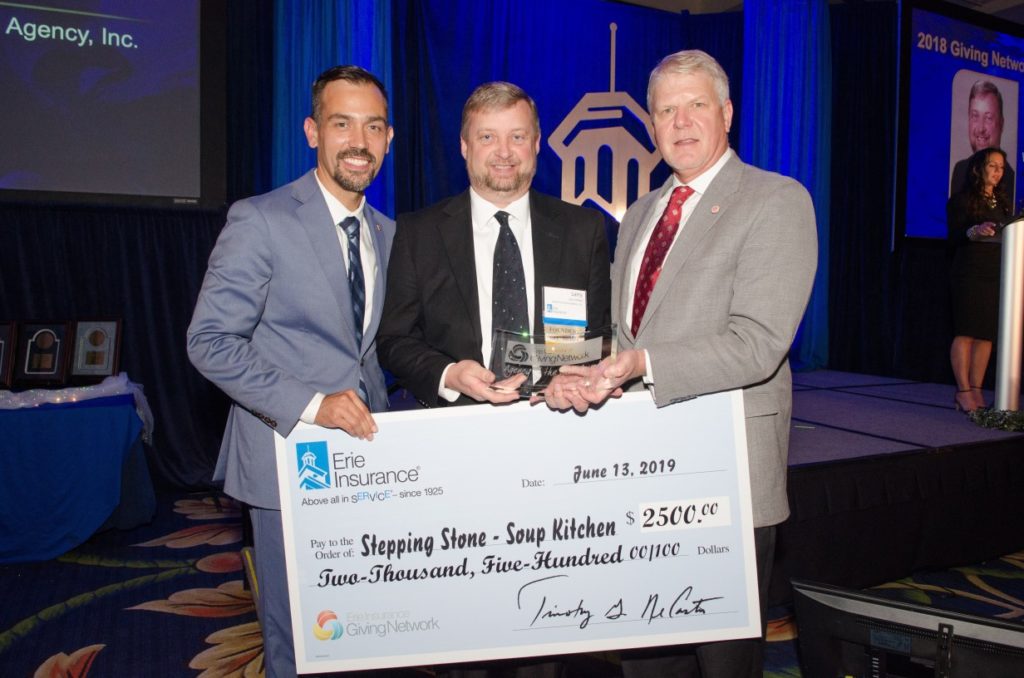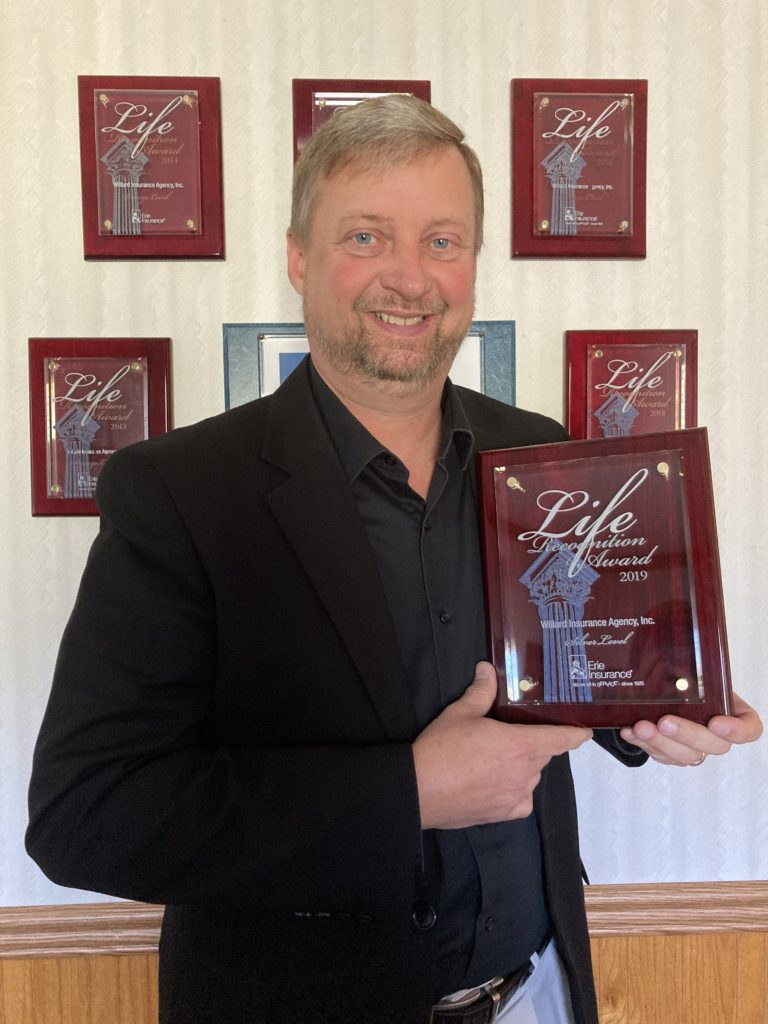 Erie Insurance announced that Willard Insurance Agency is a recipient of the Silver Life Recognition Award for outstanding sales and service with Erie Family Life for 2019.

The Silver Award recognizes agencies that have achieved a high level of excellence in life sales. Larry Willard stated, "We are honored to be recognized for meeting the life insurance needs of our clients".
The Willard Team
Meet the staff at Willard Insurance Agency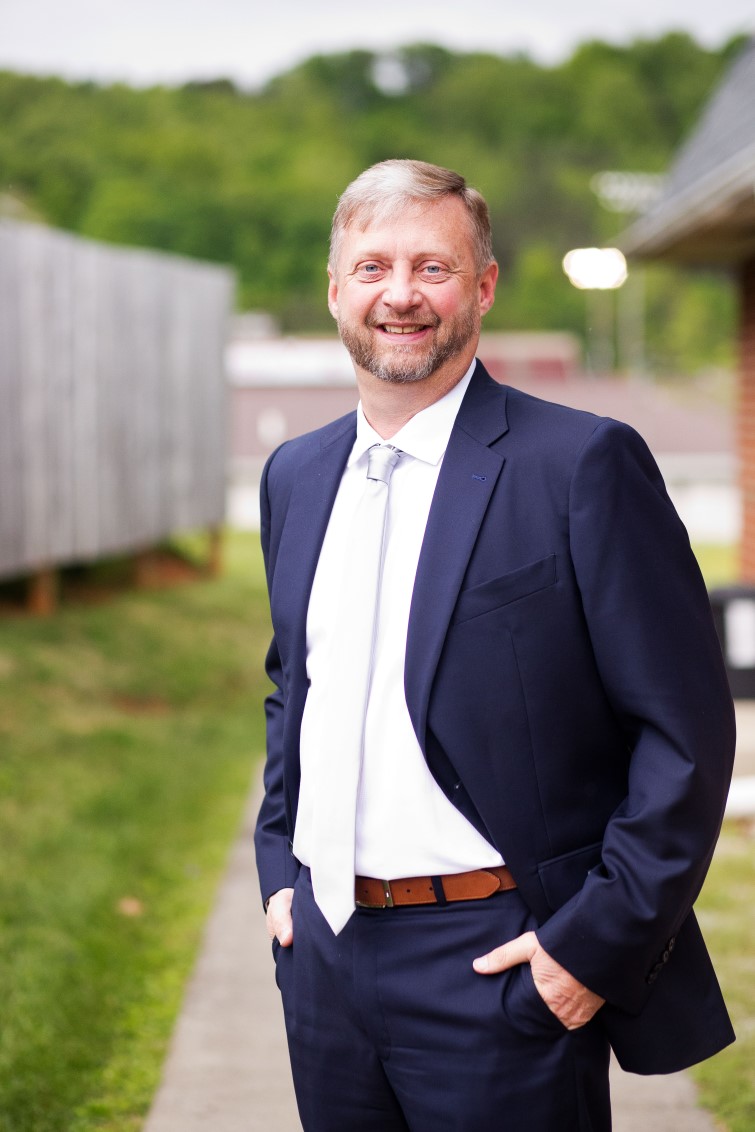 Larry Willard
Owner
larry@willardinsurance.org
29 years experience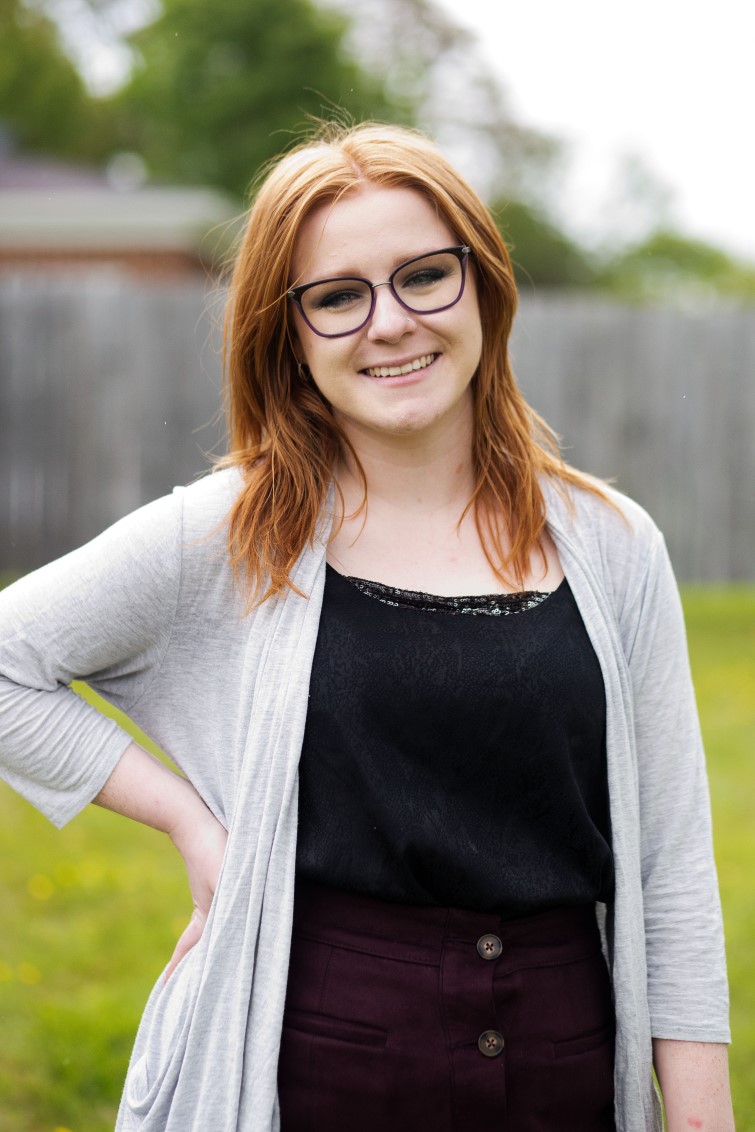 Jessi Willard
Personal Lines Manager
jessi@willardinsurance.org
10 years experience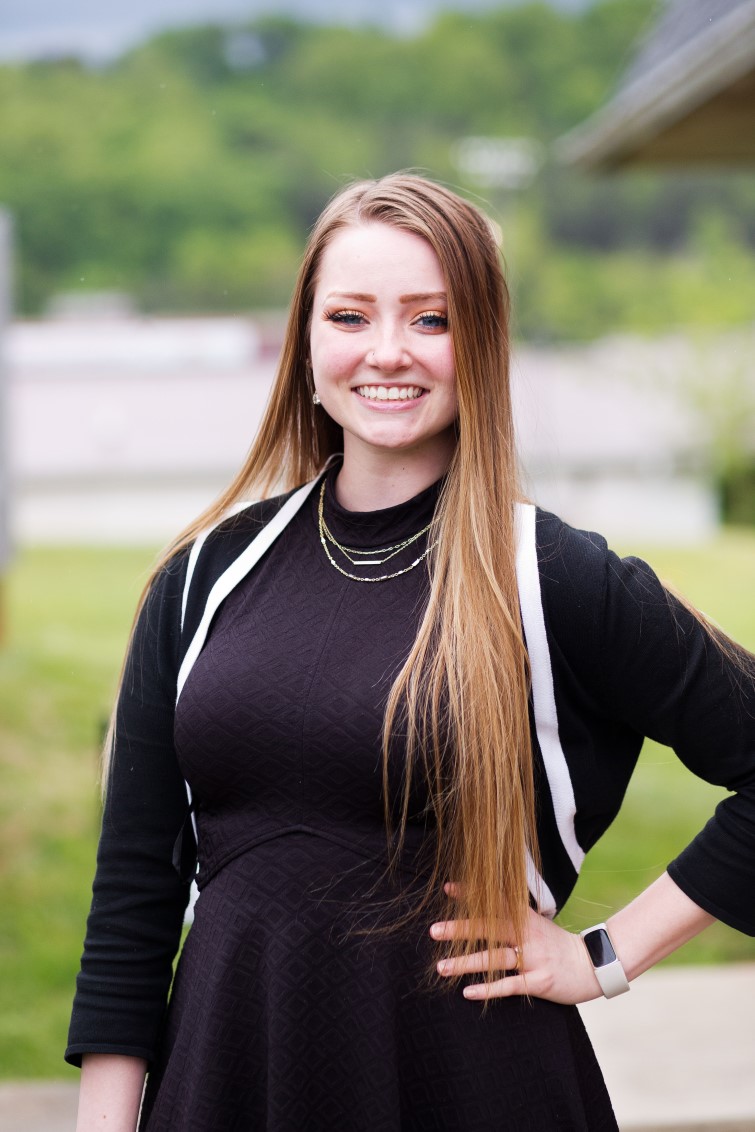 Kimberlie Willard
CSA/Agent
kimberlie@willardinsurance.org
4 years experience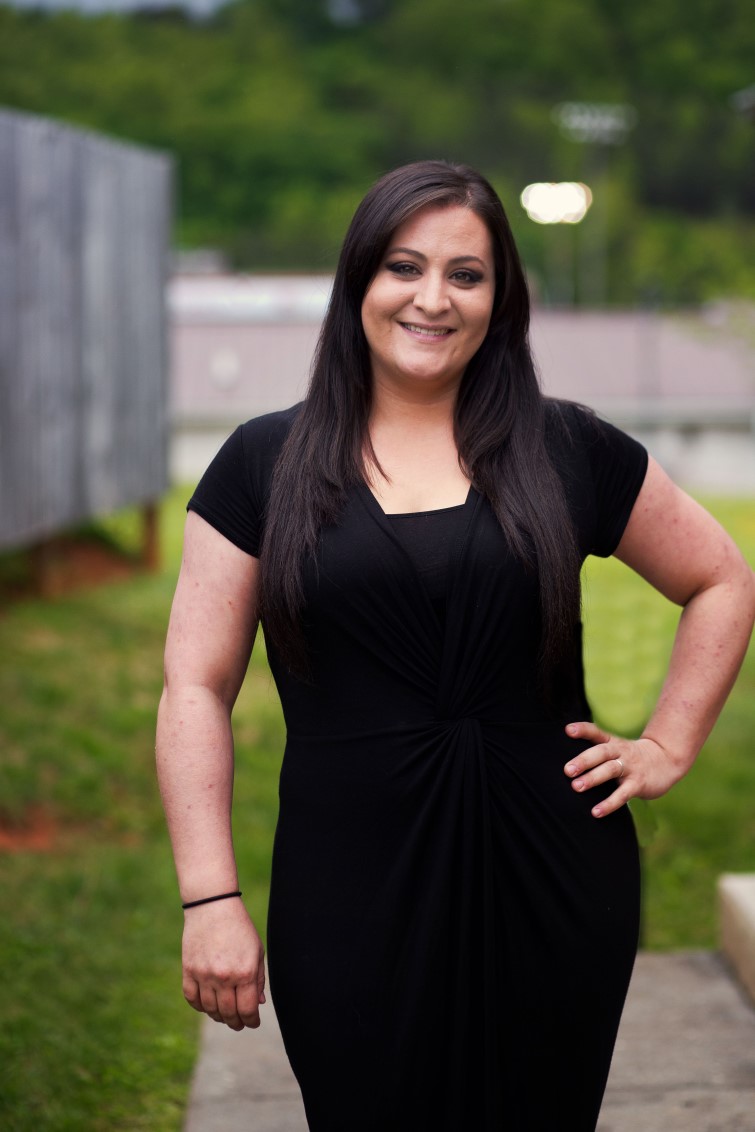 Kylie Hedges
CSA/Agent
kylie@willardinsurance.org
4 years experience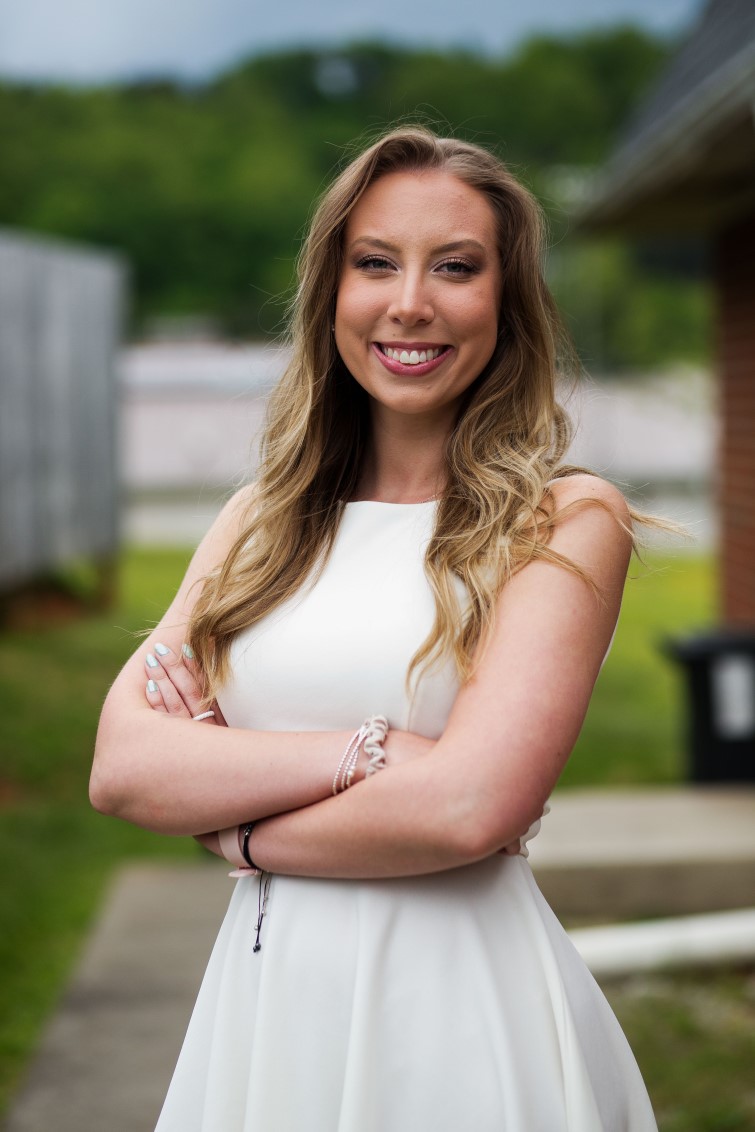 McKenzie Shough
CSA / Agent
mckenzie@willardinsurance.org
>1 year experience
What people are saying
We love our customers, and our customer love us!
We would like to take the time to once again thank y'all, our very good friends at Willard Insurance Agency for providing the insurance policies on our homes, cabins, campers, vehicles, classic cards and business. Pat and I have always enjoyed working with everyone up there. They have always done a very good job for us and we appreciate that very much! We look forward to working with you for many years to come.
Larry & Pat Martin
Sealcraft Asphalt Service
I have always found that the entire staff at Willard Insurance are VERY helpful and knowledge. They truly care about their clients. Each person is viewed individually to their specific needs. When new products are available we get an email or phone call letting us know about the product they would benefit our needs. I am very pleased with everyone there and will NOT go anywhere else for any of my insurance needs.
Glenda Ingram
Great service! Easy to work with! Saved us a lot of money!
Ron & Laurie Guertin
My relationship with the great folks at Willard Insurance has been nothing short of outstanding. Over the years they have guided me through covering a number of properties and all of my vehicles. A few years ago I had a claim on one of my vehicles and they shined again! They were actively involved each step of the way ensuring that my claim got immediate response, that my rental was adequate for my needs, and that the work was completed appropriately. I would recommend Willard Insurance to anyone!
Justin Barnes
We switched to Willard Insurance Agency a few years ago because of the quality customer service we get with them. It is also nice to have all of our insurance needs with one agent, rather than a different agent for home, auto, RV, etc. Willard Insurance goes above and beyond for their customers and that's why we enjoy working with them so much. Thank you for all that you do.
Josh & Amanda Robertson
Carilion Franklin Memorial Hospital
I want to take this opportunity to personally thank you for the personal care I receive EVERY time I call for assistance. I can always count on my concerns being addressed and resolved within minutes. Willard Insurance Agency could certainly teach a GREAT CUSTOMER SERVICE CLASS TO MANY!!!! Again, I thank each one of you!!!
Sharon K. Tudor
MMC Clerk, Franklin County Board of Supervisors
Again I am so blessed to have amazing insurance agents working so hard for me. Thank you for your quick responses and fast service. The business is so much better with good support. All the chaos with the defendants accidents have been made easier because of Willard Insurance. I appreciate it so much- I do tell all my friends. I am now a licensed Realtor and I will let anyone who asks how know much I appreciate my insurance company.
Jen Menta