If you're a homeowner, your house is likely your most important asset, which should be protected. If your home is ever damaged or destroyed, you need someone who has your back and who can understand exactly just how important your house is to you.
That's where Willard Insurance comes into play. We understand just how important your house is to you; it's your home. We can find you the best homeowners policy to fit your needs. We can help you determine the best coverage for your home for the best price. No matter how many houses you own, no two homeowners policies are the same. Different companies, different levels of coverage, and endorsements, all play a part in determining the right homeowners insurance policy. 
Whether you rent or own your home, you want to protect your finances and assets by insuring them in the event of a fire, flood, theft, break-in, or other covered event. It also covers you if someone else is injured on your property.
Homeowners policies differ when it comes to exactly what is covered, which coverage to choose from, and which residence you own. Willard Insurance can help you understand the difference between policies and pick the correct one.
There are different types of coverages that you typically see and Willard Insurance Agency can help you understand more about each one.
Willard Insurance provides homeowners insurance in Rocky Mount, Roanoke, Boones Mill, Floyd, Martinsville, Collinsville, and surrounding areas/counties.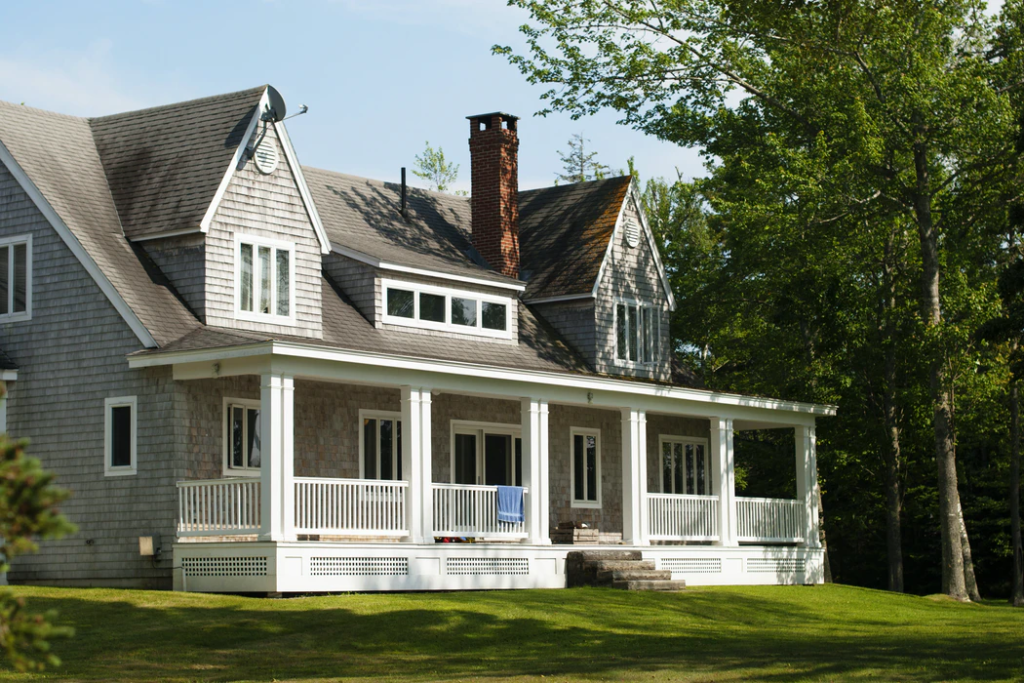 Homeowner Insurance Terms
Dwelling – The part of your policy that covers the actual structure that you're insuring, such as the main house. The cost to replace your house varies based on the cost of materials, labor, and supply & demand.
Other Structures – This covers any structure on your property that is not attached to your house, such as sheds, garages, fencing, driveways, etc. This coverage is typically 10% of whatever your dwelling limit is. You can also increase this if you want more coverage.
Personal Property – This part covers all of your personal property such as clothes, furniture, electronics, appliances, etc. If you turned your house upside down and emptied it out, the items that would fall out would be your personal property.
Loss Of Use – This covers your living expenses if you have to live somewhere else temporarily due to damage to your home. 
Medical Expense – If a guest is at your house and becomes injured, this covers their health care costs incurred. This does not cover members of your household however. 
Family / Personal Liability – This covers you if someone is injured or their property is damaged and you are at fault. You need to consider how much money you make and the assets you own when considering your coverage limits. If you are sued, you want that protected. In some instances, an umbrella policy may be necessary to give you extra coverage. 
Scheduled Personal Property – This is what you would want if you need special coverage on items such as collectibles, jewelry, guns, etc. 
Homeowners Insurance & Flood Damage
Homeowners insurance DOES NOT cover flood damage. 
Flood insurance has to be purchased separately as a stand-alone policy regardless of where you live. 
Flood insurance reimburses you for work that you and your family did to move items away from a flood prone area, remove debris and put up sandbags.
If you live in a flood zone, your mortgage company may require you to have this policy. 
New Home – If your home was built in the last 14 years¹, you will receive a discount on your homeowners insurance policy.
Multi-Policy – By insuring your auto and home with Erie Insurance, you will receive an additional savings on your homeowners insurance.
Life Multi-Policy – Save on your homeowners insurance when you have a qualifying Erie Family Life Policy². 
Premises Alarm – Install smoke detectors or a burglary alarm system in your home to take advantage of additional discounts. 
Sprinkler System Credit – If your home is equipped with an automatic sprinkler system, you'll save on your homeowners insurance.
Age Of Insured – Erie Insurance offers policyholders age 46 and older a discount on their homeowners insurance. The discount increases as you age.³
Optional Coverage – Endorsements for even more protection, you can add optional coverage such as: 
Sewer or drain back-up coverage
Identity recovery coverage
Earthquake coverage
With three HomeProtector products to choose from – Ultracover, Extracover and Broadcover – there's sure to be a policy that's right for you.
¹ Age requirement of home varies by state.
² Not available in New York
³ Maximum discount offered at age 65. Discount will remain on the policy after age 65.