We offer a variety of policies for businesses
With so many profession types, there are a number of insurance policies that can cover your business. Let Willard Insurance help you find the perfect coverage for your business so that your livelihood is protected.
Contact us today so we can talk about your business and get you matched with the perfect plan. 
Willard Insurance provides commercial insurance in Rocky Mount, Roanoke, Boones Mill, Floyd, Martinsville, Collinsville, and surrounding areas/counties.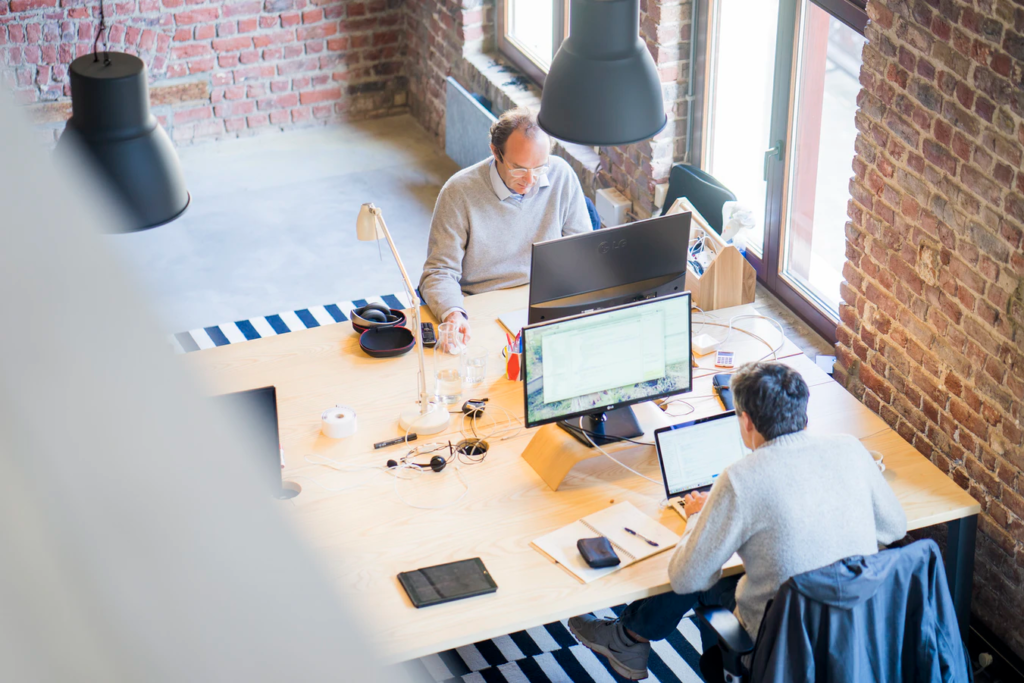 Retail, Service, Offices & Manufacturing
UltrapackSM 
ERIE's Ultrapack policy is designed to provide insurance coverage for small to medium sized businesses. Examples include gift shops, specialty stores, bakeries, deli and coffee shops, barbershops, beauty salons, accounting and bookkeeping firms, medical and dental offices. 
UltraflexSM
ERIE's Ultraflex policy can be specifically tailored to provide insurance coverage for any Erie eligible business or institution. Eligible businesses include most types of retail, wholesale, service, hospitality, habitational, institutional, contracting, manufacturing,  and processing risks. 
Examples of Ultraflex customers include restaurants, hotels, golf courses, printers, churches, daycare centers, grocery stores, commercial contractors, machine chops, tool and die shops. 
Real Estate & Property Management
Ultrasure for Property OwnersSM
ERIE's Ultrasure for Property Owners policy is designed to meet the property and liability needs of commercial property owners. Targeted commercial property includes small to medium size apartment buildings, condominiums, leased offices and other properties. This package includes coverage for property, liability and actual loss sustained incoming protection along with additional enhancements to meet your specific needs. 
Ultrasure for LandlordsSM
ERIE's Ultrasure for Landlords policy is designed for owners of one- or two- family rental properties owned by an individual, individual and their spouse, or a living trust,
Fivestar for ContractorsSM
ERIE's Fivestar Contractors program is designed for artisan tradespeople and residential construction contractors. Additional coverage can be written to meet your business needs for employee tools, contractors' equipment, voluntary property damage and installation and builders' risk coverage. 
Business Auto and Auto Sales, Service & Repair
Business Auto & Garage Auto
ERIE's Business Auto policy provides liability, collision and comprehensive coverage to meet your business needs. Whether you own retail, wholesale delivery, contractor or service industry vehicles, Erie will customize your policy to meet your specific needs. 
Erie's Garage Auto policy provides insurance for all aspects of auto sales and service. This policy provides liability coverage for your work and physical damage coverage on your customers' autos as well as your own. Eligible operations include auto repair garages, service stations, auto dealers and franchise and non-franchise auto dealerships. 
Business Catastophy Liability
ERIE's Business Catastrophe Liability policy provides additional liability coverage for eligible business operations. It serves as a financial reserve or cushion against a judgement beyond the limits of your primary liability policy. 
Employment Practices Liability Insurance
An Employment Practices Liability (EPL) claim can be leveled at any business. Any of these practices – hiring, performance assessments, payroll decisions and terminations – can give rise to an EPL claim. EPL insurance is an affordable way for business owners to protect against claims brought by employees alleging discrimination, wrongful termination or harassment, including sexual harassment. 
Erie can also provide coverage for prior acts and third-party liability.
Workers Compensation
Workers' Compensation insurance provides coverage for employees injured in the workplace or in the course of their employment. It pays for medical bills and lost wages as required by state law. The policy also provides Employers' Liability insurance for any related suits that are permitted under state law. Erie also provides many services to help prevent and manage employee injury, including loss control resources, physician panels and medical management. 
Commercial & Contract Bonds
Your word is your bond; however, in some instances, you'll need that in writing. Erie's bond program offers several surety tools to satisfy your business requirements The variety of Erie products includes Contract Bonds, License and Permit Bonds, Court Bonds, Judicial Bonds, Public Official Bonds and Financial Guarantee Bonds.